The 4th of July marks the peak of summer, and it can be an exciting time for your toddler.  Not only there are yummy foods to eat like BBQ dishes and fruits like berries and watermelons, there is usually much excitement around the holiday itself.
Many families take vacations or go camping.  Often, families watch fireworks or buy sparklers for the little kids to use.
You can help build your child's sense of excitement and patriotism by teaching her about this important holiday through a variety of crafts and activities.
Here are some of our personal favorites:
Coffee Filter Bunting – Katydid and Kid
Q-Tip Fireworks – Crafty Morning
Play-Doh Flag – Teaching Mama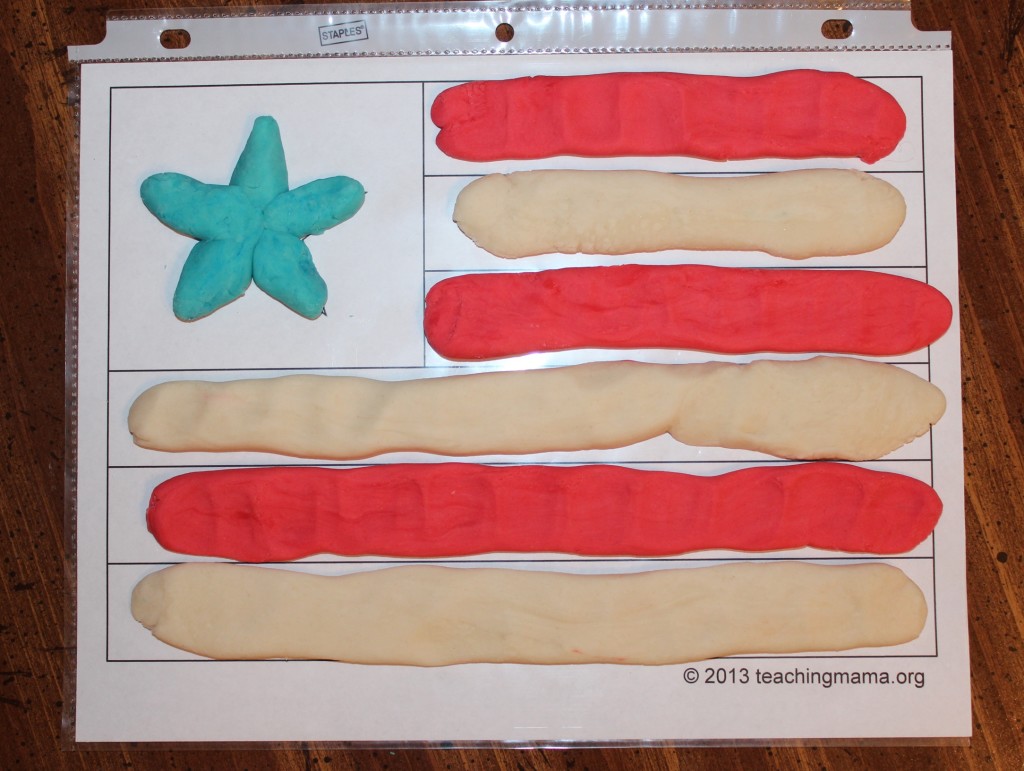 Patriotic Necklace – Buggy and Buddy
Fireworks Craft for Kids Using Straws – Crafty Morning
Star Cookie Cutter Stamping – Housing a Forest
Coffee Filter Spin Art Streamers – Hands on as We Grow
American Flag Pipe Cleaner Activity – Children's Learning Activities
Fireworks in a Bottle – No Twiddle Twaddle
Toothpick Fireworks – Toddler Approved
What are your favorite 4th of July crafts and activities to do with toddlers?