When the summer heat is on, there's no better way to escape than with some refreshing water play.  You don't have to have a pool to enjoy the water with your toddler.  There are plenty of outdoor water activities that your little one will enjoy and that will cool you both off.
Even better, some of these activities may create hours worth of fun.  What more can you ask for on a hot, lazy summer day?
Build Your Own Sprinkler – Housing a Forest
Make a DIY Water Table for Less than $15 – Bare Feet on the Dashboard
Outdoor Water Painting – Angel Navy Wife
Ice Cube Painting – Things to Share and Remember
Magic Sidewalk Squirt Paint – Growing a Jeweled Rose
DIY Maze with Funnels and Tubes – MPMIdeas.com
Color Sort Water Table – Frogs Snails and Puppy Dog Tails
Giant Water Blob – We-Made-That.com
Tin Foil River and Mini Ice Boats – Reading Confetti
Glittery Frozen Water Balloons – Where Imagination Grows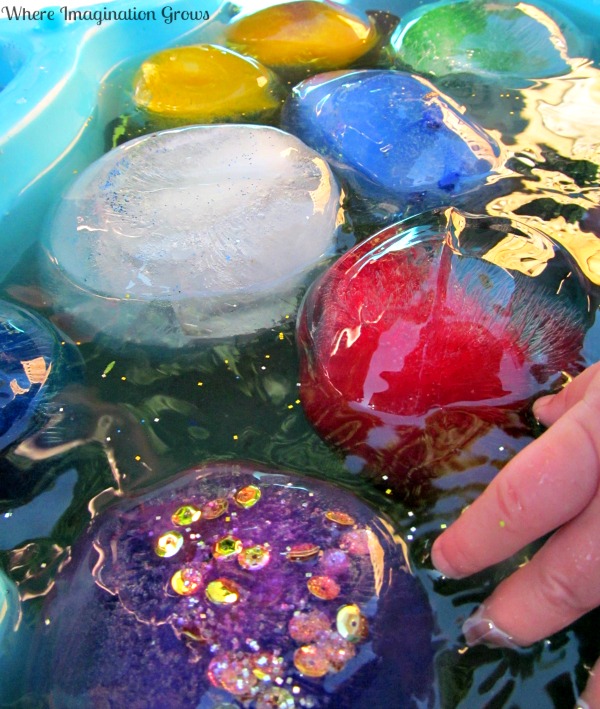 Painting with Water – No Time for Flash Cards
Spring Time Potions – Wilderness Sparks
Baby Bath Station: Pretend Play Water Activity for Toddlers – Happy Hooligans
Letter Sound Toy Wash – Hands on As We Grow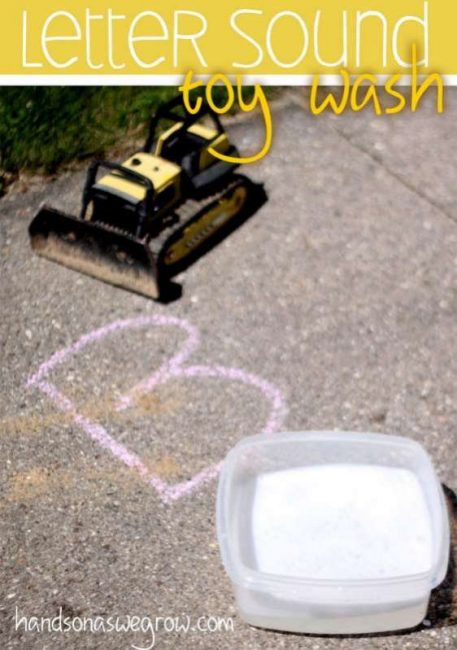 What are your toddler's favorite outdoor water activities?